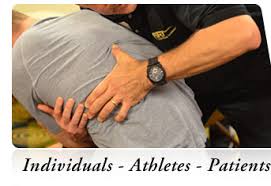 Same fee if combined with any other treatment. *Exercises included*

A chiropractic adjustment/mobilization increases joint mobility and flexibility in a specific area, relaxes muscle spasm and provides pain relief.  The movement also increases circulation of lubricating fluid within the joint.
YOUR FIRST VISIT
Information: Paperwork is provided to you to be completed including a health history form and information about your health complaint. You may also be asked for contact information for your patient file.
Case History: Once in the exam room, Dr. Case will introduce himself, review your paperwork and ask further questions about your condition and history. Further notes are made to your chart depending on your answers.
Examination: A physical exam is conducted which may mean touching or palpating areas of your body. Dr. Case may also look for neurological symptoms that could point to an injury involving your nerves. An x-ray or other imaging is recommended in some cases. This may also include some physical tests such as leaning your body to one side and then the other, checking your reflexes and or moving your arms and legs.
Diagnosis: The exam provides clues for Dr. Case as to what is causing the problem. After all of this information is gathered, he will provide you with a diagnosis. If he suspects that your problem is not caused by the spine, he may use other soft tissue therapies such as Active Release Techniques, Shockwave Therapy and/or Graston therapy, specific stretches and/or exercises or you may be referred to a specialist or other health care provider.
Informed Consent: Dr. Case will discuss the informed consent form with you and request your signature before you continue treatment. Informed consent is about ensuring the patient is clear as to the diagnosis, treatment options and anticipated outcomes of the treatment.
Treatment: A treatment plan including the types of treatment and how many visits is proposed and discussed. Dr. Case will make sure you understand what this means. Once you understand your treatment plan and feel comfortable moving forward, he will perform the treatment, which may consist of a chiropractic adjustment. Adjustments are generally performed on a chiropractic table, similar to a massage table.
Prevention: How did you end up in this situation? Dr. Case will help you identify the cause of your condition, whether it is from poor posture while studying, a repetitive strain injury from the workplace or anything else in between. Exercises and lifestyle advice will accompany your treatment plan. The goal is to get you well and keep you well.
After your visit you may feel some discomfort or fatigue but this should not last more than 24 hours. Many patients feel relief and increased mobility immediately after treatment while others notice changes more gradually. If you follow your treatment plan, you should notice a change in your level of pain or mobility within 3 to 5 visits and maximum recovery within on average 6-8 visits.