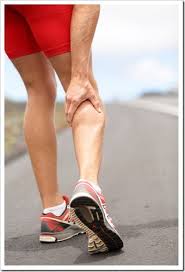 Your 1st Appointment, What to Expect
Dr. Case will perform a comprehensive analysis of your foot, gait and function and obtain a detailed history of your specific situation and previous/current injury. If necessary, your foot impression with then be taken and sent to the lab. After approximately 2 weeks your orthotics will be ready for pick up.
Many employees' health care benefits cover the cost of orthotics. Dr. Case is a Chiropractor by trade which is typically one of the main professions trained and covered by extended health to assess, diagnose and create custom orthotics. Please consult your benefit provider for your coverage details prior to your appointment.
*Exercises included*
Are foot Orthotics effective?
When necessary, Orthotics can be a very useful research-supported option. Whether for work, sport, running or leisure activities, Orthotics can be used on a temporary basis or most/all of the time depending on your situation and circumstances.
"Every single clinical outcome study (patient satisfaction; outcome study; controlled and uncontrolled study; randomized control trial), and there is now a lot of them, has shown that orthotics work (except for one on bunions in kids). Also, every systematic review of the evidence including the Cochrane Collaboration review has shown they work". Dr. Craig Payne
Do Orthotics weaken your feet?
No, research suggests the opposite is true:
Studies on foot Orthotics and muscle strength
1) Mayer et al (2007) showed an increase in calf muscle strength in the orthotic wearing group.
2) Jung et al (2011) showed an increase in intrinsic muscle strength in the foot orthotic wearing group.
3) Mitch Daoud – Small study with only 4 barefoot runners (2005) showed no weakness after 4 weeks of foot orthotic use (there was actually a statistically non-significant increase in strength).