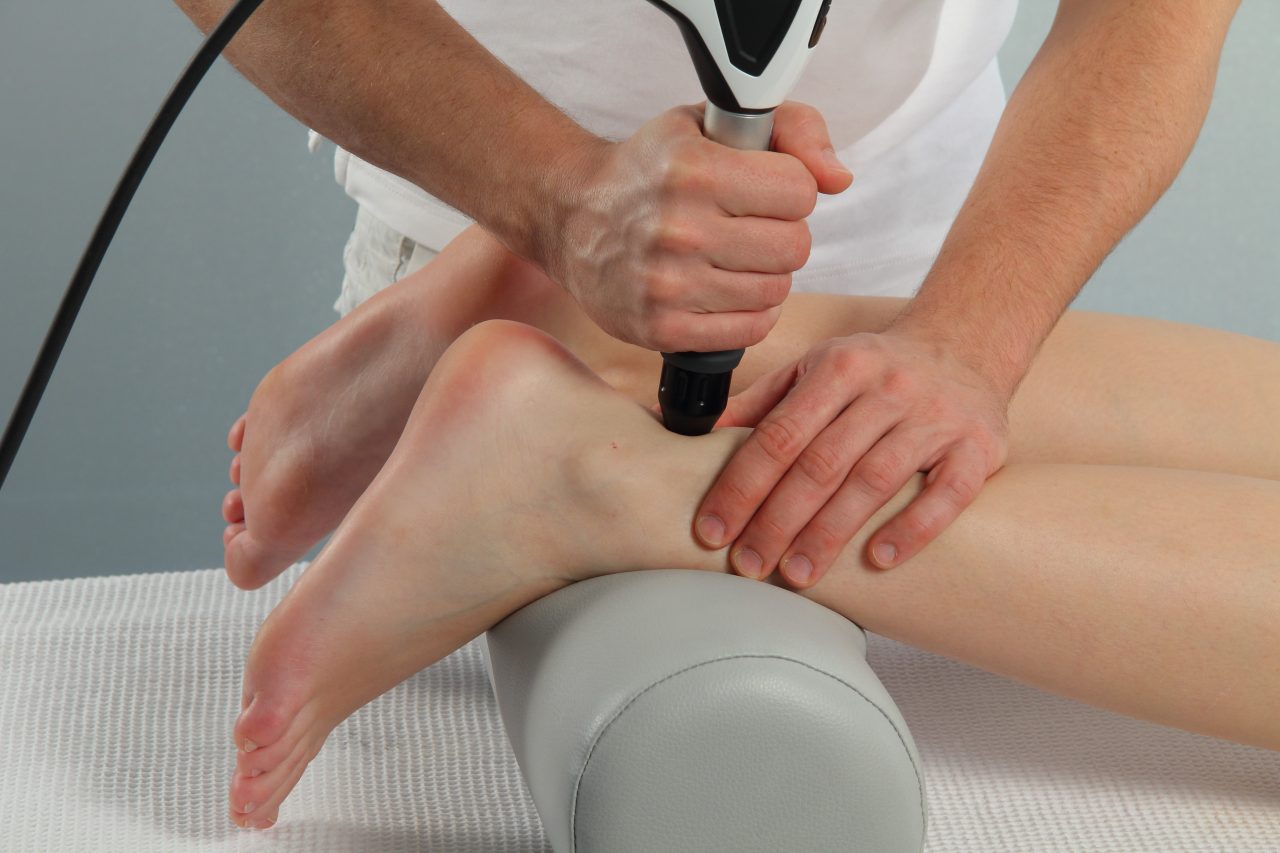 Injuries Treated
Plantar Fascia
Ligament sprains (ankle, knee, MCL, LCL)
Tendon injuries
Achilles
Shoulder (Frozen, Calcific, Rotator Cuff)
Runner's Knee
Tennis elbow
IT Band
Piriformis Syndrome/Sciatica
Hamstring
Shin Splints
Bursitis
Osgood Schlatters
Scar Tissue in muscle, tendon, fascia
What is Shockwave Therapy?
The high-energy acoustic (sound) waves non-surgically penetrate the soft tissues, targeting damaged areas. This helps to stimulate new blood vessel growth (neo-vascularization) and regeneration as well as to finish healing in recent or chronic muscle, tendon or ligament and calcification injuries. These pulses occur for short periods of time, creating micro-cavitation bubbles that expand and burst. The force created by these bubbles penetrates tissue and stimulates cells in the body that are responsible for bone and connective tissue healing.
Benefits
3-4 sessions typically necessary
*Exercises included*
Success rate up to 91%
Non-invasive, non-surgical
Requires no anesthetic or pain meds
Coverage under "Chiropractic" Dr. Case's professional designation
Results – Scientific Research:
91% improvement for Calcific Tendonitis
– Journal of American Medical Association, 2003
90% success rate for Plantar Fasciitis
– Foot & Ankle International, 2012
85% success rate for Shin Splints
– American Journal of Sports Medicine, 2010
76% success rate for Achilles Tendinopathy
– The American Journal of Sports Medicine, 2007
8 times more effective for Hamstring Tendinopathy than regular physiotherapy and chiropractic treatment
– The American Journal of Sports Medicine, 2010
What To Expect On Your First Visit
Dr. Case performs all of the Shockwave Therapy treatments. Treatments may include Active Release, Graston, and/or Rehab when necessary.
The primary area of pain is localized and a skin gel is applied to the treatment area to allow the shock waves to be properly transmitted into the body.
There can be some discomfort during treatment but only lasts on average of 5-6 minutes. For many there is little to no discomfort.
It is recommended that patients refrain from physical activity for light activity in the treated area only for 48 hours after treatment. Treatments are usually done 3-7 days apart depending on the condition.
After Your First Shock Wave Therapy Treatment
After a shock wave therapy session you will most likely be feeling no pain but you may experience light throbbing pain 2-4 hours following the treatment. This throbbing pain may occur for up to 24 to 48 hours. In rare cases, patients may experience temporary skin reddening, pain or worsening of symptoms during the first few days after treatment.
Contra-Indications For Shock Wave Therapy
Pre-ruptured tendons (greater than 50% tear of myotendinous junction)
If under the age of 18 (except of the treatment of Osgood-Schlatter or Sever's Disease)
During pregnancy
Cancer or diabetes
Heart or circulatory problems
If you have hemophilia or any blood-clotting disorder (including local thrombosis)
If patient is being treated with oral anticoagulants (blood thinning medications), such as Heparin or Coumadin
Treatment of tissue with local tumors or local bacterial and/or viral infections
If a patient has been treated with cortisone injections within the last six (6) weeks